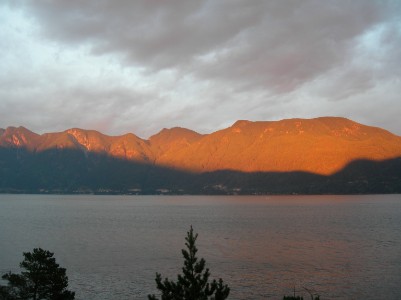 Email us and let us know that you would like to be put on our mailing list to keep up with current events and deals.
Phone us at Stands Tall Creations
604-947-9933
OK so this map will get you to Bowen Island no problem, however Stands Tall Creations is not where the arrow says we are. When coming to Artisan Square you'll get to a fork in the road, I am located almost immediatly on the right hand side, of the right hand fork. If you are not travelling by vehicle be sure to catch our transit bus to Artisan Square, leaving in conjunction with the ferry. Don't be shy either, these are probably the friendliest bus driver's in the Lower Mainland. If you are walking, head up to the intersection where Grafton rd is on the left and Miller rd is on the right. Keep going up the hill and immediately as you cross that intersection there is a complex to the left called Village Square. Continuing up the hill past Village Square there is a walking/hiking trail, to the left and a little further up the street there is a housing complex with a much easier trail, also to the left (if coming from the ferry). Follow the marked trails to Artisan Square. Don't worry, there's a place to get a refreshment at the top!
Shane Tweten email- standstall@telus.net
Mailing address: Ph. 1-604-947-9933
Stands Tall Creations 1-604-831-8733
595A Artisan Lane
Bowen Island B.C.
V0N 1G0